BLIND TIGER | April 10 | Saturday @ 10pm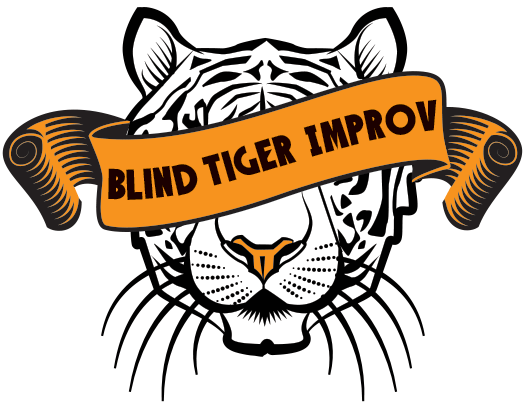 Details
Apr 10, 10:00 PM
Front Porch Improv Theatre, 210 W Victory Dr, Savannah, GA 31405, USA
About the Event
Experimental comedy show for performers of all experience Levels to get on stage and have a blast. $5 for audience members. Free for performers. Join us for a fun and wild show! 
**IMPORTANT TICKETING INFO: We practice state recommended Covid-19 social distancing measures. If you want to sit next to a friend or with a group of people, you MUST buy your tickets together in one purchase. If you buy an individual ticket, you will be seated individually. 
This shows last approximately 60 minutes. Our shows are recommended for 16 years and older (unless your kid is cool). CONNECT SAVANNAH newspaper says, "FRONT PORCH IMPROV has been a leading force in the comedy scene...consistently providing incredible improv comedy performances."
Social Distancing Protocol includes:
**We are limiting seating to 35% of capacity. Audience members will be at least 6' away from each other and the stage.
**High touch surfaces will be cleaned before and after every show.
**The theatre will be wiped down between shows. 
**Audience members will not be allowed to linger in the lobby before or after the show.
**Audience members must wear masks at all times except when drinking.
Unfortunately, we do not offer refunds for tickets but we will happily exchange you ticket(s) for a different Front Porch show of equal value! 
General Seating | In Person

Watch from Home | Zoom Tix

Buy the Cast a Round of Drinks